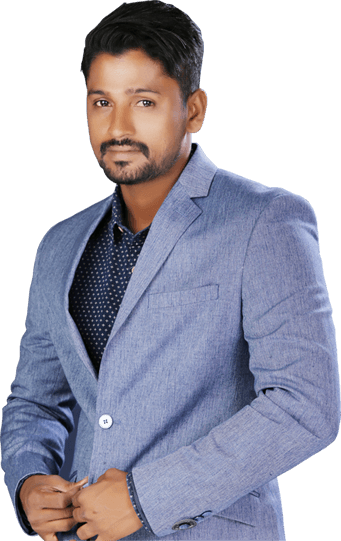 Dinesh comes from a simple middle class family. He was born with rhythm in his feet, not only did he start dancing as a little boy without any professional training, but he also started winning prizes in shows & competitions. As he grew up, Dinesh realized that he was not just a dancer but to could create dance naturally, teach and execute his own created moves and steps too.
Dinesh, then took up professional training in various forms of dance and emerged as a professional dancer & choreographer. During this stint, he was noticed as an excellent teacher by his fellow students & his own teacher. Teaching comes naturally to him, and he cherishes the pleasure to see this enjoyment; to bring dance & grace to his students [and that it is visible all around him]
From then to now, over 10000+ students have learnt various dance forms from Dinesh, of whom many of them have even chosen Dance as their career.
A dedicated Choreographer, teacher and an ever evolving performer with over 12 years of passionate experience. Innovation, creativity and improvising actions is his main forte. Dinesh is very popular and loved teacher, mainly because of his simple ways to teach even a difficult move and he has the ability to connect with students across all age groups.
Dinesh Ghag has worked closely with renowned Choreographers; he has choreographed for TV reality shows, choreographed and performed for large scale award shows, fashion shows and Corporate shows.